African American Education Archives and History Program to Induct Ten Honorees
|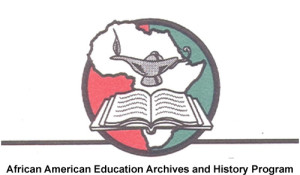 Ten notables will be inducted at the African American Education Archives and History Bobbie L. Lang Luncheon on April 14, 2018 in a ceremony to be held at the Hilton Garden Inn, 800 North Main Street, Duncanville, Texas.  Ticket reservations are $75 and include lunch. A table for 10 is $750. Deadline for dinner reservations is April 5.
The honorees are:
Deceased:   Velma Prince Smith, Ph.D. 
Living:  Mary Holland Bolden, Johnnie B. Brashear, Robert Earl Craft, Betty Glover, Rachel Lee McGee, Carla Ranger, Wanda MeShack Smith, Robert Ward, and Dr. Claude R. Williams, Sr.
This event is an annual opportunity for the African American Education Archives and History Program Steering Committee to recognize persons who have made outstanding contributions to the education of African American students in Dallas County.  Individuals and organizations submitted nomination forms to advocate for the worthiness of the individuals for this coveted award.
The public may make tax-exempt contributions "in honor of" or "in memory of" any person you choose for a minimum of $25. The names of individuals will be included in the printed luncheon program. The deadline is March 28. Make contributions payable to AAEAHP and mail to AAEAHP, P. O. Box 411091, Dallas Texas 75241
For more information about this event, and how you may support and attend the 2018 Hall of Fame Program, please call Mr. Melvin Traylor at 214-376-9673, Ms. Gwen Brantley at  972-298-6980 or Dr. Roscoe C. Smith at 972-741-8213.