Tuition-free college for Dallas ISD students
|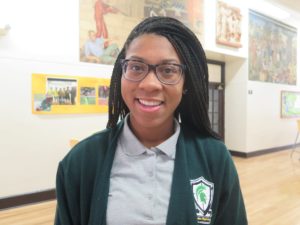 DALLAS — Dallas ISD is expanding opportunities for its students with the creation of Collegiate Academies inside most of the district's comprehensive high schools.
Academy students may earn up to 60 hours of college credit and an associate's degree – tuition-free – while also earning their high school diplomas.
Crystal, a sophomore at the James Madison Collegiate Academy, shares her thoughts on the benefits the school offers its students.
"The James Madison Collegiate Academy lets me experience things I have never experienced before," Crystal said. "Having the opportunity to experience a college setting and take college classes in my own Madison community makes a big difference. Most people in my community don't have the chance to start college while they are in high school—or even go to college at all—so the chance to graduate with my high school diploma and associate degree at the same time is a once-in-a-lifetime opportunity."
The collegiate academies are designed to serve incoming ninth-grade students who have the determination to attend college. Each collegiate academy accepts 100 ninth-grade students per year. The collegiate academy model begins in ninth grade, and students are only be accepted into the program as freshmen. They will move together as a cohort as they progress through high school.
Each collegiate academy will have a higher education partner and offer its own academic pathway leading to an Associate of Applied Science degree. The career pathways available to students will range from health sciences, information technology and cyber security to culinary arts, animal sciences, law enforcement, and others.