Eight Dallas ISD students advance to 26th annual MLK Jr. Oratory finals
|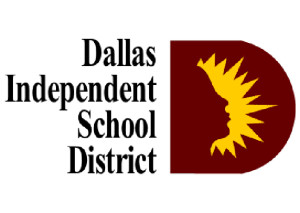 DALLAS —  After giving impassioned speeches on their dreams for today's world, the 14 Dallas ISD semifinalists in the 26th annual Gardere Martin Luther King Jr. Oratory Competition learned which ones among them will compete in the final round next month.
The semifinalists, who had placed first at their campus contests, competed on Tuesday, Dec. 5, César Chávez Learning Center. The eight finalists will compete beginning at 11 a.m., Friday, Jan. 12, at W.H. Adamson High School.
The finalists are (in no particular order):
Wesley Stokes, Harry C. Withers Elementary
Kennedi Stone, L.L. Hotchkiss Elementary
Jeremiah Wilson, Thomas L. Marsalis Elementary
Asad King, William Brown Miller Elementary
Emerson Byrd, Thomas Tolbert Elementary
Kevinyana Warren, Clara Oliver Elementary
Marna Al-Isawi, J.P. Starks Math, Science and Technology Vanguard
Skye Turner, Charles Rice Learning Center
Students at participating Dallas ISD schools wrote their own speeches based on this year's theme, "What is your dream for today's world?" During the competition, their speeches are judged on their writing, memorization and delivery.