MAKING AN IMPACT: WACOAL & SUSAN G. KOMEN LAUNCH FALL SEASON OF FIT FOR THE CURE® EVENTS IN THE FIGHT TO END BREAST CANCER
|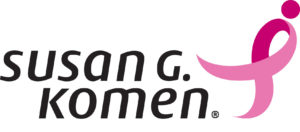 WHAT: Make an impact by joining Wacoal in their mission to help end breast cancer with Fit for the Cure®!
Throughout September – November 2017, do something good for yourself, while contributing to a worthy cause. Receive a complimentary bra fitting at a local Fit for the Cure® event conducted by a Wacoal fit specialist. When you show up and participate in a free bra fitting, Wacoal will donate $2 to Susan G. Komen®, to benefit breast cancer research and community health programs. Wacoal will also donate an additional $2 for every Wacoal bra, shapewear piece or b.tempt'd bra purchased at the event, with a guaranteed aggregate minimum donation of $250,000 to Komen in 2017.
Participants in Fit for the Cure® events are also encouraged to partake in Wacoal's #IGotFit social media campaign. For every woman who shares a photo with the Wacoal "I Got Fit®" sign on social media, an additional $1 will be donated to Susan G. Komen®.
WHEN: To find an event near your visit fitforthecure.com
Upcoming Dallas Events
Thursday, September 21st – Belk at Robertsons Creek
Thursday, September 21st – Belk at Alliance Town Center
Friday, September 22nd – Belk at Dallas Galleria
Friday, September 22nd – Belk at Glades Park Mall
Thursday, September 28th – Belk at Plaza at Rockwall
Tuesday, October 3rd – Dillard's at Golden Triangle Mall
Wednesday, October 4th – Macy's at Northpark
Wednesday, October 4th – Dillard's at Hulen Mall
Thursday, October 5th – Dillard's at Hillside Village
Friday, October 6th – Dillard's at The Parks at Arlington
Friday, October 6th – Dillard's at Northeast Mall
Friday, October 6th – Dillard's at Vista Ridge
Tuesday, October 10th – Dillard's at Stonebriar Centre
Tuesday, October 10th – Dillard's at Town East Mall
Wednesday, October 11th – Dillard's at Village at Fairview
Wednesday, October 11th – Dillard's at Firewheel Town Center
Thursday, October 12th – Dillard's at The Shops at Willowbend
Thursday, October 12th – Dillard's at Midway Mall
Friday, October 13th – Dillard's at Northpark
Friday, October 27th – Neiman Marcus at Northpark
Friday, October 27th – Macy's at Northeast Mall
To learn more about Susan G. Komen® or breast health information visit komen.org