Brady, Belichick donate to Watt's hurricane relief fund
|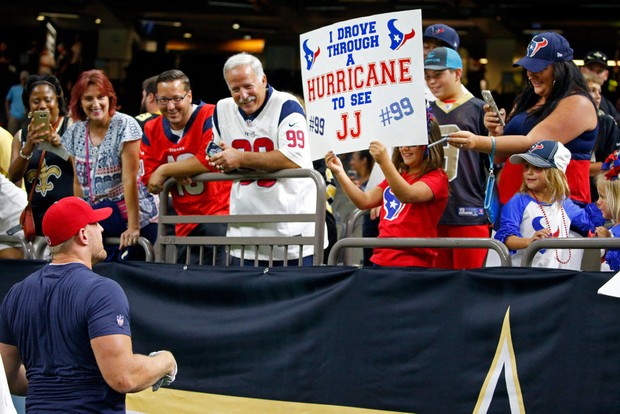 (AP) – Among the 209,426 people who donated to Houston Texans' J.J. Watt's Houston Relief Flood Fund to help those affected by Hurricane Harvey were New England Patriots quarterback Tom Brady and head coach Bill Belichick.
Brady donated $100,000 and Belichick contributed $50,000.
"It's [incredibly] kind gestures," Watt said. "Just goes to show what type of people they are. Despite everything, playing a game against each other, having practice against each other, being in the same [conference] and things like that. For them to step up at a time like that and just help their fellow human is pretty special and I think it speaks volumes to their character.
"I'm very appreciative of that obviously and I think the way both of them went about it as well, just kind of quietly behind the scenes. I don't think they even meant for it to get out, so good people. Much appreciated for sure.
Watt closed the fundraised on Friday, Sept. 15 after raising 37,131,687 million.