55 Texas long term care facilities win national recognition
|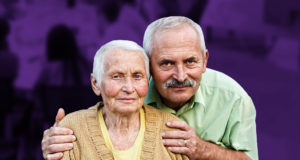 THCA member operators manage to improve quality of care despite chronic state underfunding
(AUSTIN) — Fifty-five nursing homes from across Texas earned national honors today for proving their commitment to improving the quality of care for seniors and persons with disabilities.
"This is extraordinary, Texas has never had 55 facilities achieve this level of recognition before," said Kevin Warren, President and CEO of the Texas Health Care Association. "55 Commitment to Quality Awards is proof our efforts to improve nursing home care in Texas are paying off — despite the state's chronic Medicaid underfunding."
The American Health Care Association and the National Center for Assisted Living awarded the 2017 Bronze – Commitment to Quality Award to nursing homes who achieved the first of three distinctions possible through the AHCA/NCAL National Quality Award Program. This program, which began in 1996, honors long term and post-acute care providers across the nation. A total of 520 bronze awards were awarded.
The AHCA/NCAL National Quality Award Program is centered on the core values and criteria of the Baldrige Performance Excellence Program, which is the foundation of the metric-based AHCA/NCAL Quality Initiative. The program assists providers of long term and post-acute care services in achieving their performance goals.
The program has three levels: Bronze, Silver, and Gold. Providers begin the quality improvement process at the Bronze level, where they develop an organizational profile with fundamental performance elements such as vision and mission statements and an assessment of customers' expectations. Bronze applicants must also demonstrate their ability to implement a performance improvement system. Trained examiners review each application to determine if the center has met the demands of the criteria. Recipients may now move forward in developing approaches and achieving performance levels that meet the criteria required for the Silver – Achievement in Quality Award.
"Bronze award recipients advance our mission of improving lives by delivering solutions for quality care," said Mark Parkinson, President and CEO of AHCA/NCAL. "We applaud their efforts to enrich the lives of those in the long term and post-acute care communities we serve."
AHCA/NCAL will announce the 2017 Silver — Achievement in Quality and Gold — Excellence in Quality Award recipients in the coming months. The awards will be presented during AHCA/NCAL's 68th Annual Convention and Exposition in Las Vegas, Nevada, October 15-18, 2017.
A complete list of this year's Texas recipients of the 2016 Bronze – Commitment to Quality Award is below.
Granbury Rehab and Nursing Granbury
Colonial Manor Nursing Home Cleburne
Wesley Woods Health & Rehabilitation Waco
Whispering Oaks Rehab & Nursing Cuero
Querencia at Barton Creek Austin
Henderson Health and Rehabilitation Henderson
Baylor County Hospital District Henderson
Windcrest Health and Rehab Abilene
The Plaza at Mirador Corpus Christi
Crown Point Health Services Lubbock
Renaissance at Kessler Park Dallas
Crowell Nursing Center Crowell
Northgate Plaza Irving
Gulf Point Plaza Rockport
Heritage House of Paris Paris
Park Manor of Tomball Tomball
Mesquite Tree Nursing Center Mesquite
Advanced Rehab & Healthcare of Vernon Vernon
Community Care Center of Crockett Crockett
Southeast Nursing and Rehabilitation San Antonio
Park Manor of McKinney McKinney
Heritage House of Keller Keller
William R. Courtney Texas State Veterans Home Temple
The Stayton at Museum Way Fort Worth
Advanced Rehab and Healthcare of Wichita Falls Wichita Falls
White Settlement Nursing Center White Settlement
Park Manor of Cypress Station Houston
Pampa Nursing Center Pampa
Park Manor of Quail Valley Missouri City
The Buckingham Houston
Senior Care of Stephenville Stephenville
El Paso Health and Rehab El Paso
Briarcliff Skilled Nursing Facility Carthage
Trisun Care Center – Lakeside San Antonio
Ridgecrest Healthcare & Rehabilitation Center Forney
Williamsburg Village Healthcare Campus DeSoto
The Plaza at Richardson Richardson
Garnet Hill Rehabilitation and Skilled Care Center Wylie
Pine Grove Nursing Center Center
Emerald Hills Rehabilitation & Healthcare Center North Richland Hills
Providence Park Nursing and Rehabilitation Tyler
Cuero Nursing and Rehabilitation Cuero
Yoakum Nursing and Rehabilitation Center Yoakum
Windsor Nursing and Rehabilitation Center of Seguin Seguin
SCC at Pecan Valley Rehabilitation and Healthcare Center San Antonio
SCC at Hunters Pond Rehabilitation and Healthcare Center San Antonio
Homestead of Denison Denison
Senior Care at Holland Lake Weatherford
Accel at Willowbend Plano
Town East Rehabilitation and Healthcare Center Mesquite
Lakewest Rehabilitation and Skilled Care Dallas
Senior Care of Denton Post Acute Care Denton
Southbrooke Manor Nursing and Rehabilitation Center Edna
Bangs Nursing Home Bangs
Stonebridge Health Center Austin