Five Carter High School students receive $1.25 million in scholarships to TCU
|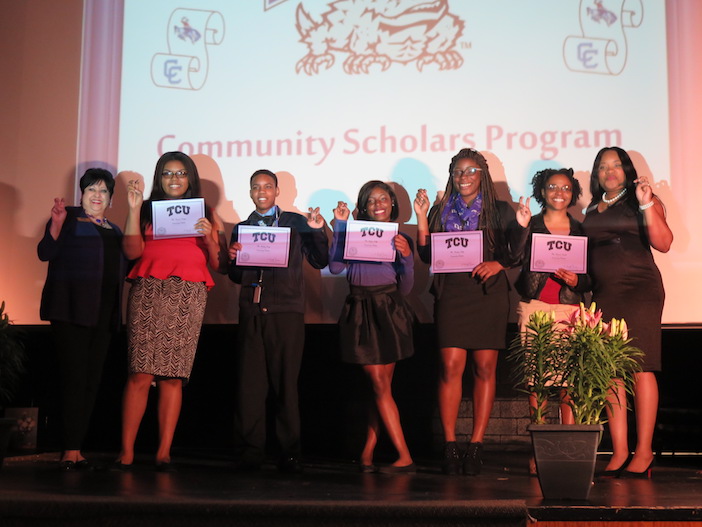 Five students at Carter High School have received full-ride scholarships to attend Texas Christian University.
The five seniors were awarded the TCU Community Scholarships, each valued at more than $250,000, at a ceremony on Thursday, April 6.
Two of the recipients, Nahjae and Tahjae Selby, are twin sisters. The other recipients are Deanna Harper, Rickey Perry and Patricia Smith.
Each of the recipients had a chance to say a few words of thanks, and most broke down in happy tears.
The TCU Community Scholarships are awarded based on merit, academic achievement, volunteerism, and diversity.