Axxess Hosts Career Day for Southeast Dallas' Kennedy-Curry Middle School
|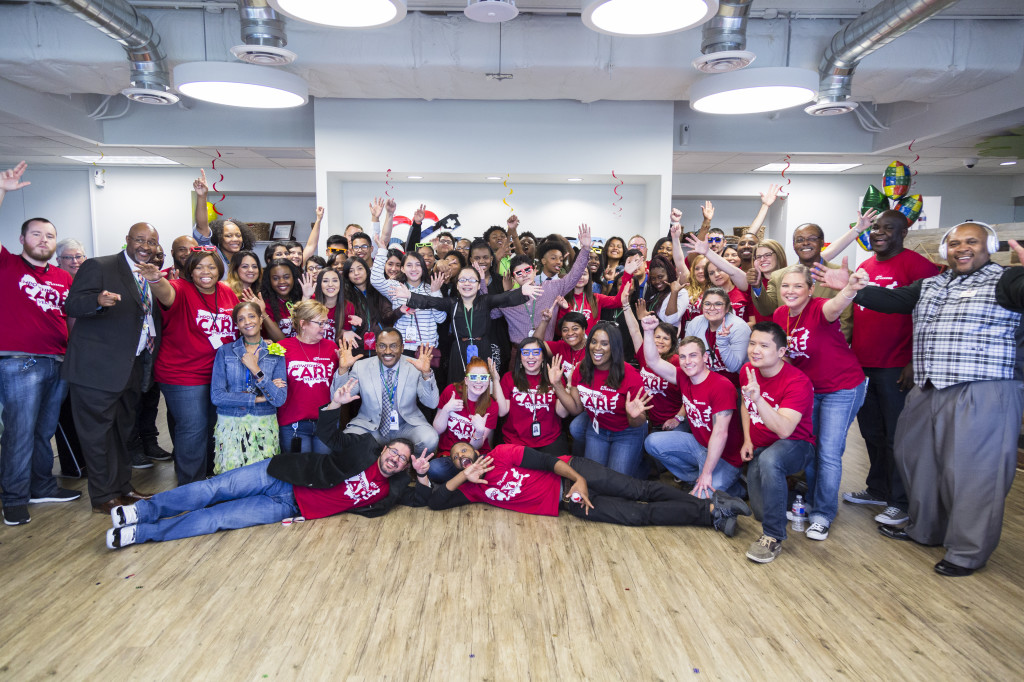 Axxess hosted its third annual Career Day, a company-wide shadowing day for the students of Kennedy-Curry on Friday, March 31. Seventh and eighth grade students from the DISD STEM education middle school learned from Axxess employees about careers in a wide array of fields, including software development, computer programming, nursing, healthcare administration, marketing, accounting and human resources. Over lunch, the students heard from Axxess founder and CEO, John Olajide, as well as Dallas ISD Board Trustee Lew Blackburn.
Dallas-based Axxess, the country's fastest growing home health technology company, has partnered with Kennedy-Curry Middle School for more than 4 years, supporting day-to-day school needs and offering continual STEM education programming for interested students. Studies have shown that 57% of college students pursuing a STEM related degree were inspired by exposure to the field prior to college, with one in five choosing the career path in middle school. Also, according to the Education reports that only 23% of students studying STEM are minorities.
Recognized as a "best place to work", Axxess can give these students a broad view of the variety of professions and specialties that make this technology company run.
Through events like this, Axxess is helping develop the next generation of STEM professionals.