Remington College Dallas Campus Offers Free Salon Services for High School Students Headed to Prom
|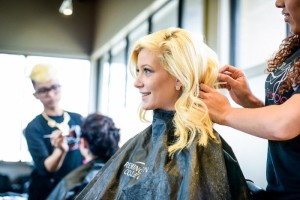 The cost for high school students to go to the prom can add up quickly – there are tickets, a dress or tux, a trip to the salon, and maybe a splurge on a limo or extravagant "promposal."
That's why Remington College Dallas Campus is again offering its Prom Night Makeover event so students can get salon services at no cost.
Students in the Remington College Cosmetology Program will provide students headed to prom with free haircuts, updos, manicures, pedicures and makeup.
All Prom Night Makeover services will be done in The Salon at Remington, located at 1640 Eastgate Dr. in Garland, and are available on Friday and Saturday, March 31 and April 1, and again on Friday and Saturday, May 19 & 20.
Prom Night Makeover event, which has provided more than 3,000 high school students across the country with free salon services.
Remington College's Cosmetology Diploma program teaches students the art of hair, skin and nail care through traditional classroom instruction and hands‐on training in the Remington College School of Cosmetology, which allows students to work with real clients.
For more on the Remington College Cosmetology Program, visit remingtoncosmo.com or call 1‐800‐448‐6405.